Hi
I can't get this working properly at all. I have created a DataTrigger that makes the background of my border button red when the motion sensor is Tripped / Active.
Some times in the Android app it looks fine as below.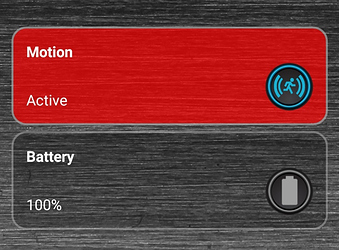 However most other times the red colour is over and on top of everything else and looks like this: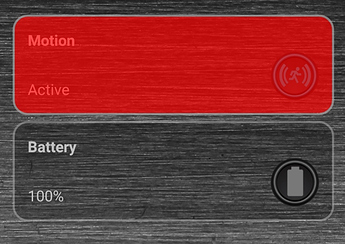 No matter what settings I try to change in the designer I can't make the problem go away on the Android app.
In the App Emulator in the designer it always looks OK and also on the Windows 10 modern app it always looks OK.
Its also fine on the iPad, so just seems to be a problem on Android.
Any ideas ?
Thanks
MotionSensorDetails1.xaml (9.8 KB) MotionSensorTile1.xaml (6.2 KB)
ContactSensorDetails1.xaml (11.2 KB) ContactSensorTile1.xaml (6.2 KB)