I cant change the rgb. Please fix.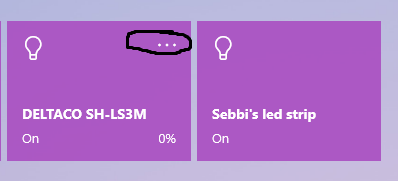 I uploaded a fix for this to the Designer but I haven't rolled it out to the apps yet. Would you be able download the latest Designer version & test it there to confirm it fixes the issue?
You will need to right-click the Home Assistant source & select "Synchronize Devices" so it applies the correct capabilities.
I just got confirmation from @Chris_Miles that 4.4.6 update does indeed fix the issue. I'll try to get this update posted to the stores today.
On the main app right? On play store, Microsoft store and app store? What clock?
Play store no update + cant login on IPAD