Hi
I recently added some Zigbee 3.0 bulbs in my bedroom that are connected to my Philips Hue bridge.
In the Philips Hue app I can group all 3 lights and change their colours together, so if I select Red they all turn red etc.
However in the Home Remote app only one of the lights changes colour the other 2 lights do not.
If I don't use the Hue Group in Home Remote and instead individually control these lights in Home Remote, then I am able to use the colour wheel picker OK to change their colours. So it just seems to be a problem with the Hue Group.
Here is the Hue Group in Designer: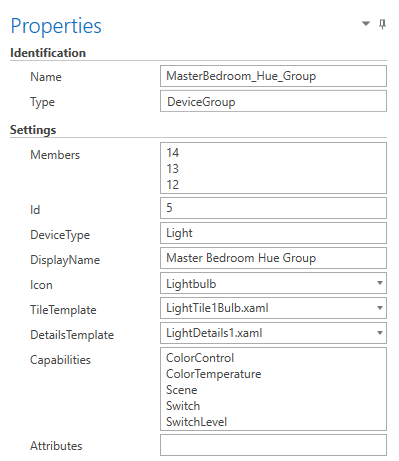 Here are the 3 lights in the Group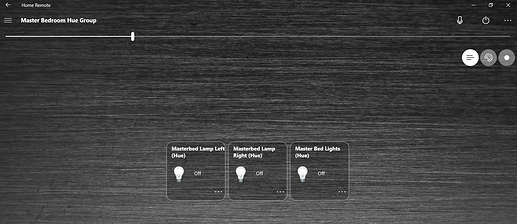 The Philips Hue scenes work OK, like Arctic Aurora and Savanna Sunset etc and all 3 lights change colour.
But the colour picker wheel only the LED light strip changes colour the two side lamp bulbs do not.
Any ideas what to check ?
These are the 3 lights in the Designer: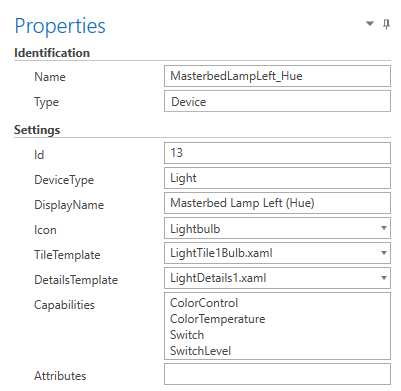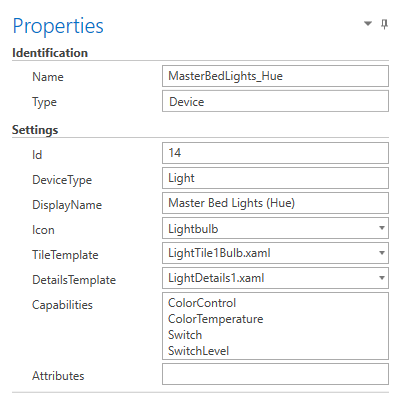 I have another Philips Hue Group in Home Remote for my lounge room and that seems to work OK and all lights change to the same colour OK when using the colour wheel picker.
Thank you.